Archive for Autos
You are browsing the archives ofAutos Archives - i share info....
Arriving at the end of 2010. Pre-production model shown. Actual production model will vary. Additional preliminary Volt information from Chevrolet: The battery pack will have a 10-year, 150,000-mile warranty. Customers who have a 240-volt electric outlet available will be able to charge a depleted Volt battery in three hours. With 120 volts, it's six to [...]
The Basics Vehicle Type: subcompact car Drivetrain Drives: front-wheel-drive Engine: 1.0 or 1.2-liter 4-cylinder Horsepower: 78 Torque: 80 lb-ft Transmission: 5-speed manual, optional 4- or 5-speed automatic Dimensions Wheelbase: 93.5 inches Length: 143.3 inches Width: 63.0 inches Height: 59.0 inches Base curb weight: 2,250 pounds Promo Video source: Spark-Chevrolet
Here's another addition of Lamborghini cars to my Autos category. It's the Gallardo (gayyardo) LP560-4 for the year 2009. Gallardo not as much of an eye catcher in terms of looks compared to his bigger brother the Murcielago. I always checkout the design first before I look at everything else. And this time around Lamborghini [...]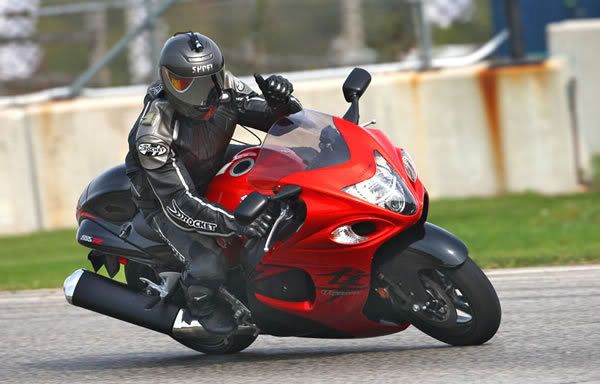 Thumbs Up Dude! All right!, a test ride video of my all time favorite Superbike. The Bird of Prey the HAYABUSA. Check out the awesomeness and the monstrosity. video: Automotive Rythms TV / Bike Rhythms BIGGER, BETTER and BADDER!.
People dreaming of owning a Supercar. I dream of that too, a lot, and one of my favorite dreams. You name it, a Lamborghini, a Ferrari, a Porsche, Saleen, Pagani, etc. Yup, those very, very, very hard to reach and impossible dream. Most people don't have that half a million of dineros to spend and [...]
Lamborghini new 2008 model, the Reventon Just by looking at the picture enough to make me speechless and the only words that come across my mind are……super hot, outrageously bad-ass, magnificent, truly awesome, totally wicked…and…and I can't come up with anymore words that can best describe this 'out of this world' design masterpiece. Lamborghini revealed [...]